Foundation Deeply Saddened by the Death of Trustee, Sir Terry Pratchett.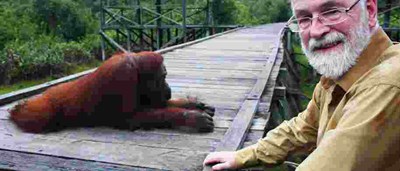 The Foundation trustees are deeply saddened by the death of fellow trustee, Sir Terry Pratchett. Sir Terry Pratchett was a loyal trustee of the Orangutan Foundation for 23 years, and a staunch advocate for the plight of the orangutan and its vanishing habitat.
Sir Terry's love for orangutans was apparent from his famous and playful characterization of 'The Librarian' in his Discworld book series, leading him to make two profound and inspiring films with the Orangutan Foundation.
Watch Sir Terry Pratchett's collaboration with the Foundation, 'Facing Extinction' (2013), here...
Sir Terry's legacy is to ensure a future for orangutans, forests and people.
Visit our Just Giving page https://www.justgiving.com/Rowan-Sharp/ dedicated to his memory.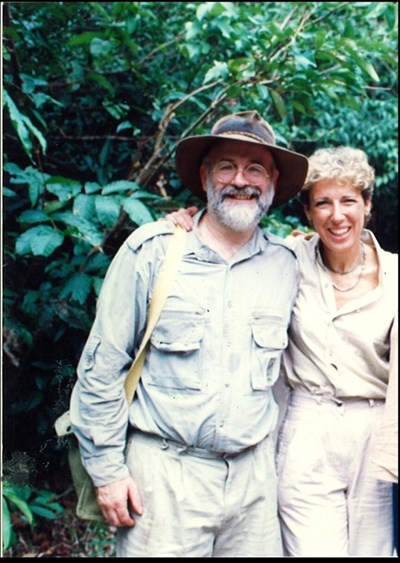 Our Work Into The Future
The Orangutan Foundation signed its next memorandum of understanding (MoU) with the Indonesian government this week, meaning our projects and achievements can continue for 2015 and for years to come.
Please see more about MoUs and our work here.


Ashley Leiman OBE Director of the Orangutan Foundation with
the Director General at the Ministry of Forestry after the signing of the MoU